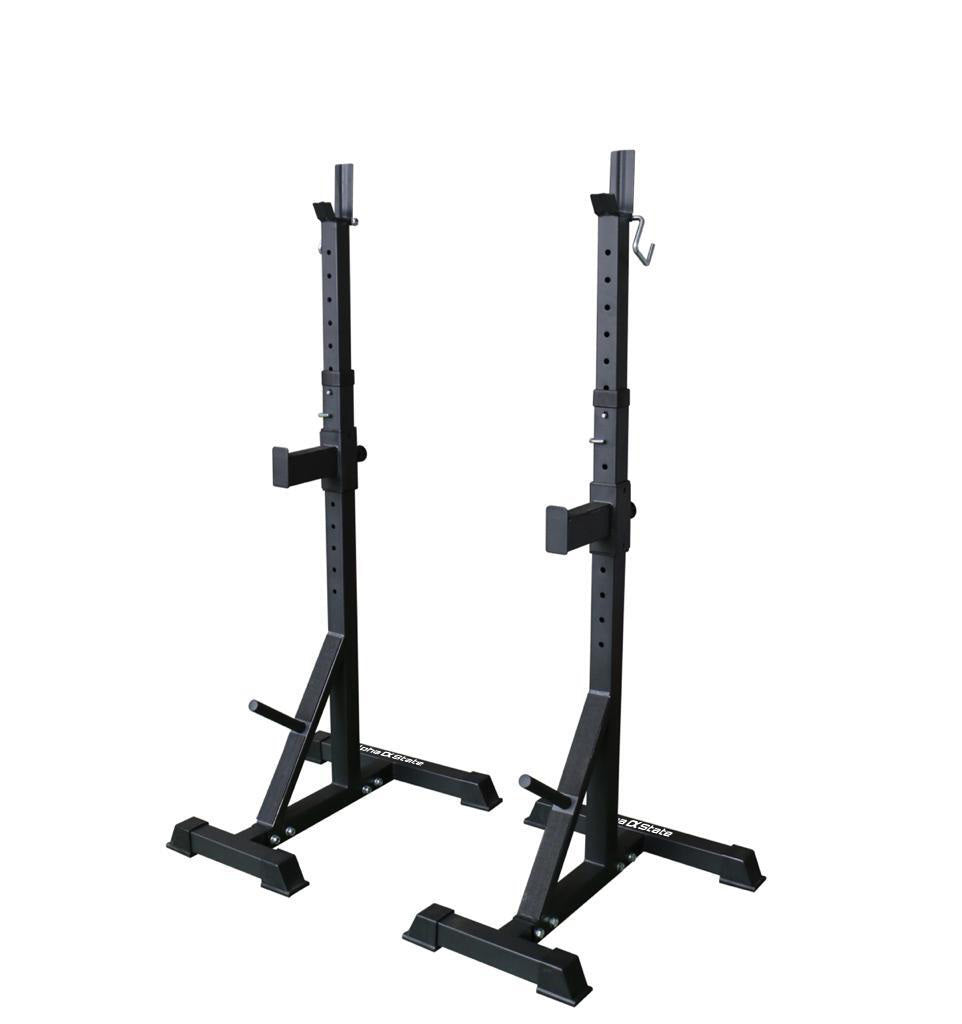 AlphaState Eco Squat Rack
Eco Squat Stand

The AlphaState Eco Squat stand is designed to be a functional, practical and affordable mobile squat/bench set up perfect for any small training space such as a home gym, garage gym or boutique fitness centre.

Individual uprights to position at any width
Adjustable uprights for different heights
Easy access into/out of each lift.
Lined J-cups built into the rack for protecting the knurling on your bars
Integrated bumper-plate storage

This pivotal piece of exercise equipment provides the security and support you need for a host of functional weight-baring barbell exercises. The Eco Squat stand is masterly crafted from reinforced steel and covered in a quality powder-coating. The stand accommodates athletes of different heights to perform a variety of weighted exercises including squats, bench press, clean pulls, floor press, overhead press, and many more.