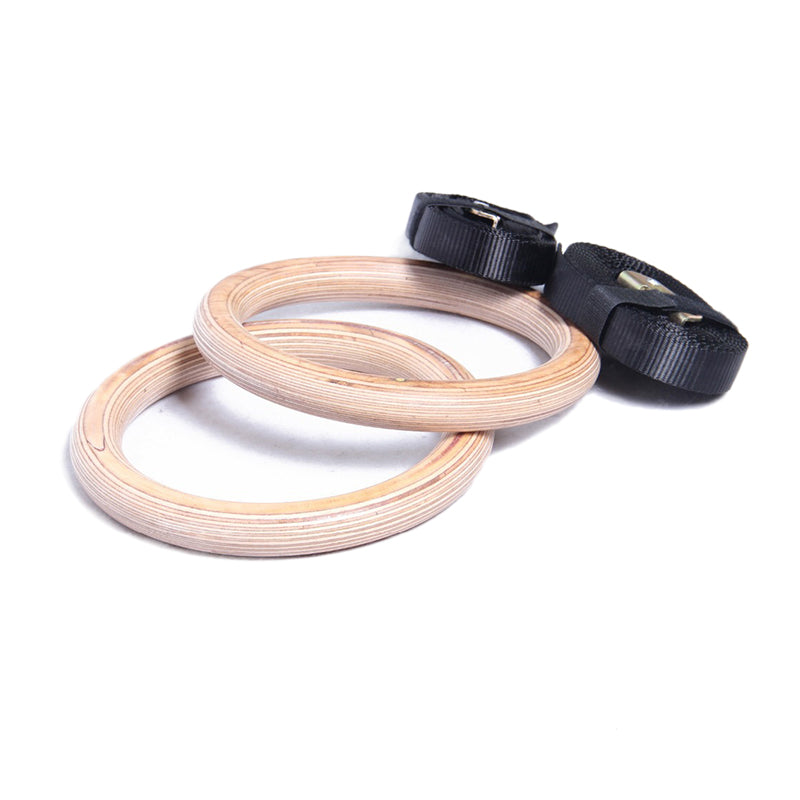 AlphaState Wooden Gym Rings
Alphastate Wooden Gym Rings

Gymnastics rings are the perfect portable fitness equipment tool. By attaching them to near anything that can bear your weight, you can perform various pulling and pushing bodyweight exercises including pull ups, dips, muscle ups and supine rows. The rings each attach to their own adjustable band, which, unlike more standard suspension trainers, allows you to do more robust and varied movements. The wooden handles are durable and easier on the skin than your plastic version. 

This set includes: 2 x wooden rings and 2 x adjustable band attachments.