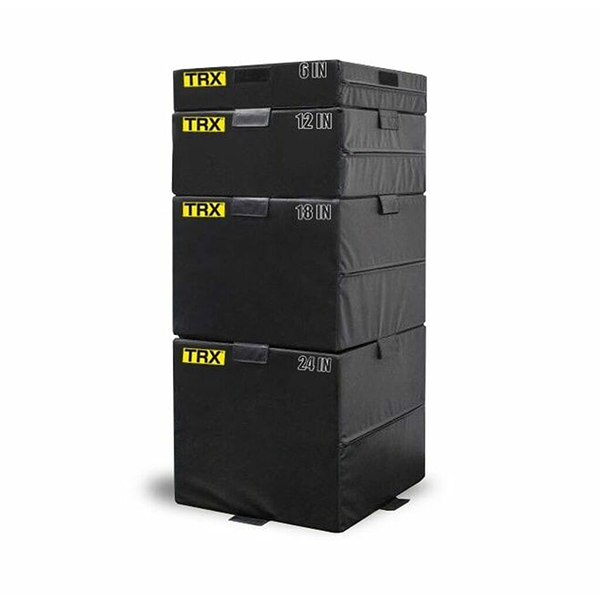 TRX® Soft Plyo Boxes
TRX® Soft Plyo Boxes

TRX Soft Plyo Boxes let you confidently take your plyometric training to the next level. These boxes are made of foam that's firm and durable, but soft enough on the outside to protect your knees and shins if you happen to miss. TRX Plyo Boxes are sold individually in heights of 6 to 24 inches, and can be easily stacked into customized heights that won't slip apart. Use them for box jumps and step-ups, or to support your upper back and shoulders while performing glute drives.


Product specifications

Available in 6, 12, 18 and 24 in.
Landing area: 30" x 35-1/2"
Dense foam core with softer foam on sides prevent injury.
Each box is easily identified by the box height in yellow on the side.
Boxes can be stacked, and are secured by Velcro® tabs that keep them from slipping apart.
Covered with heavy-duty, slip-resistant vinyl that's also easy to clean.