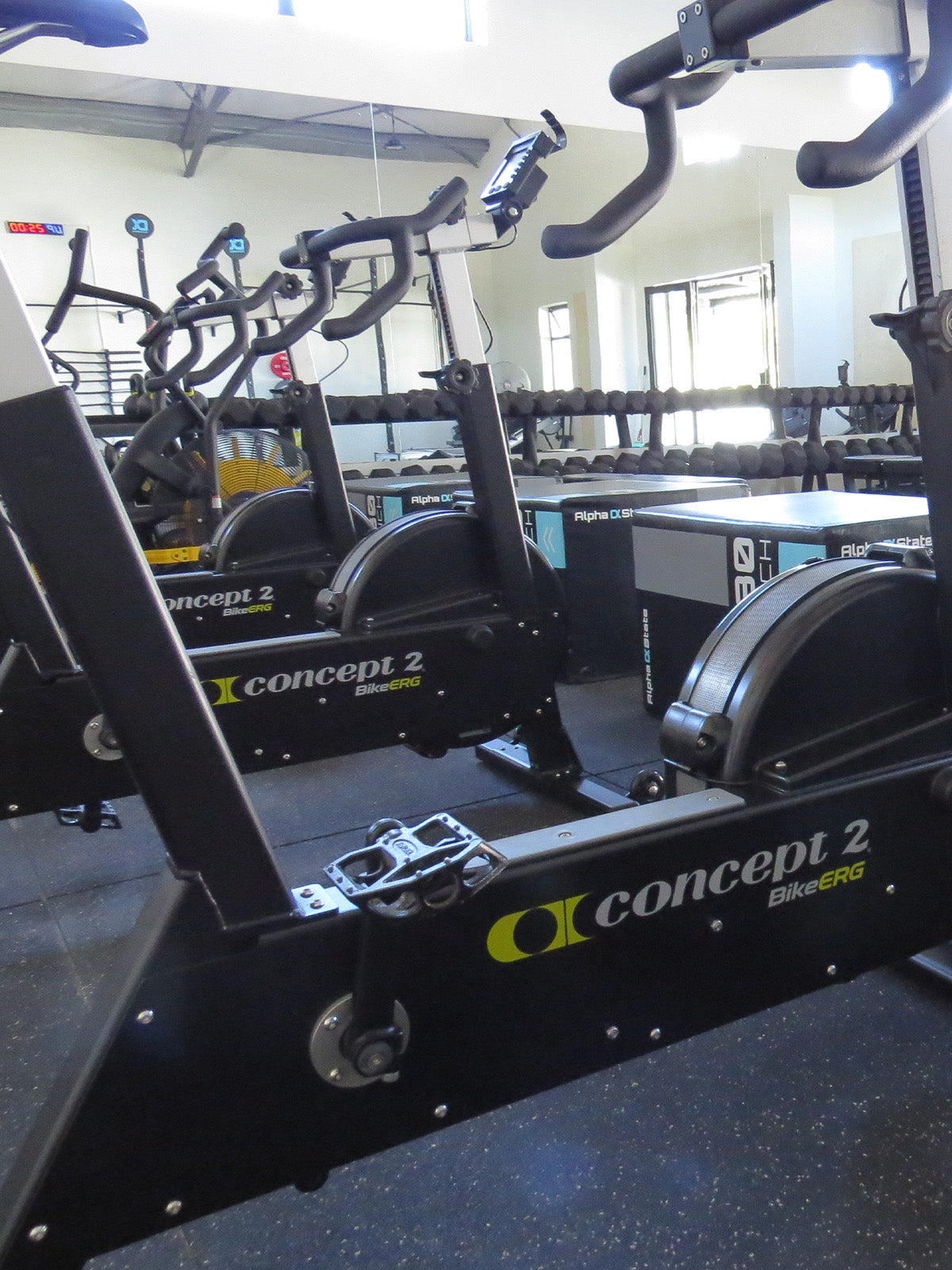 GYM EQUIPMENT FOR CARDIO TRAINING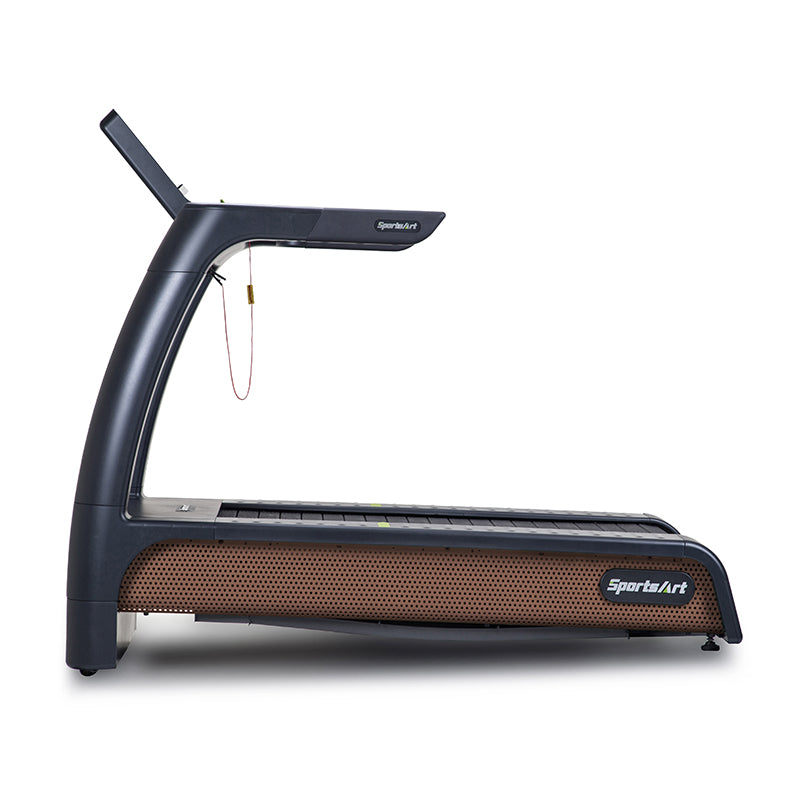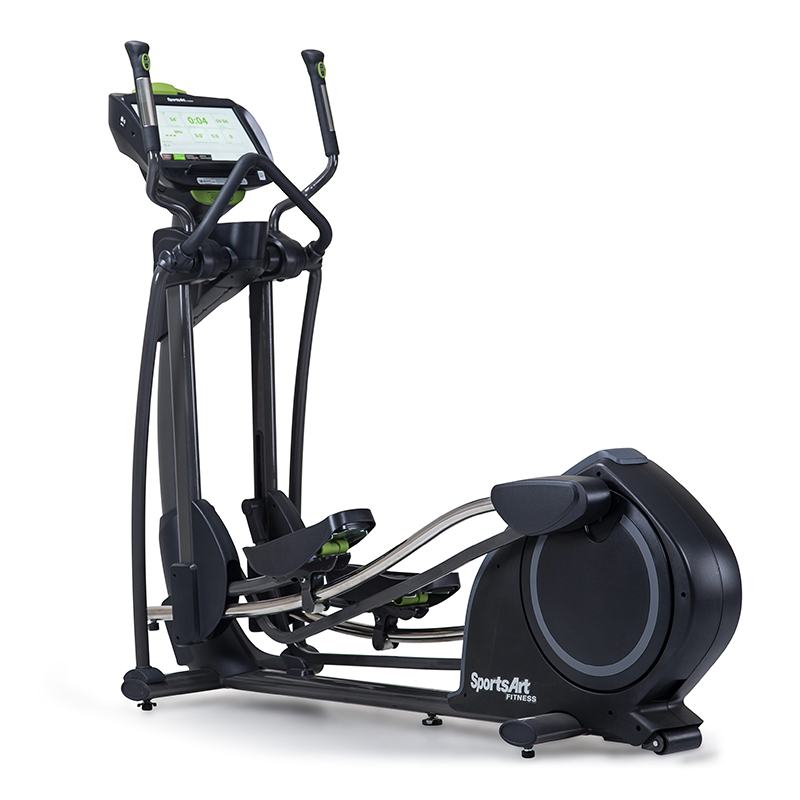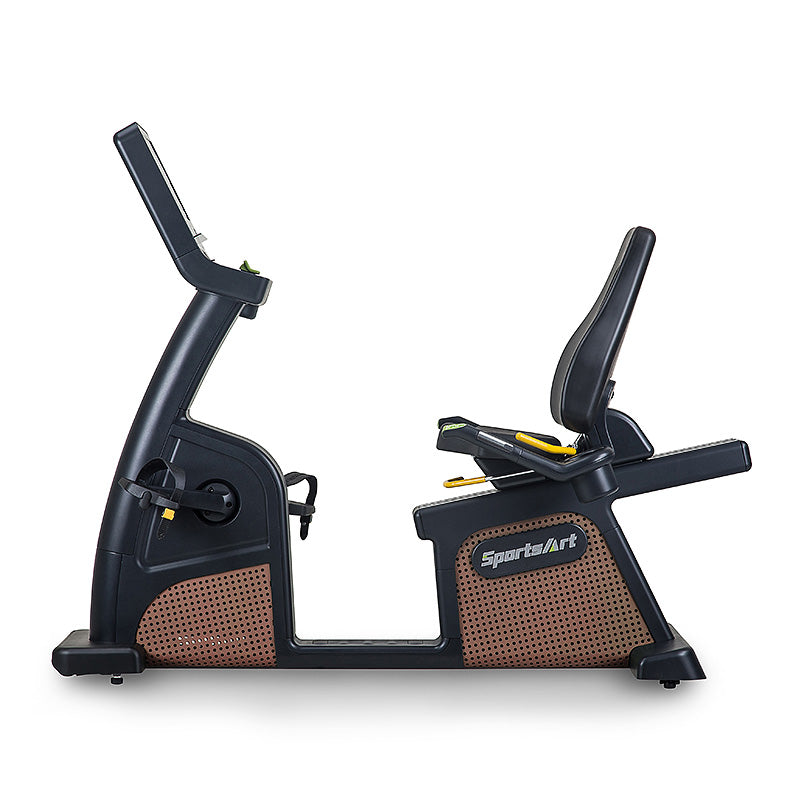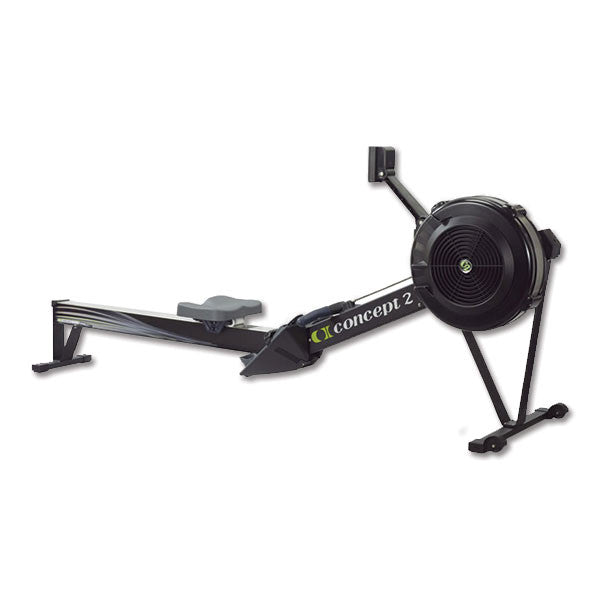 HOME-BASED TRAINING
RESIDENTIAL CARDIO EQUIPMENT
View all
Sold out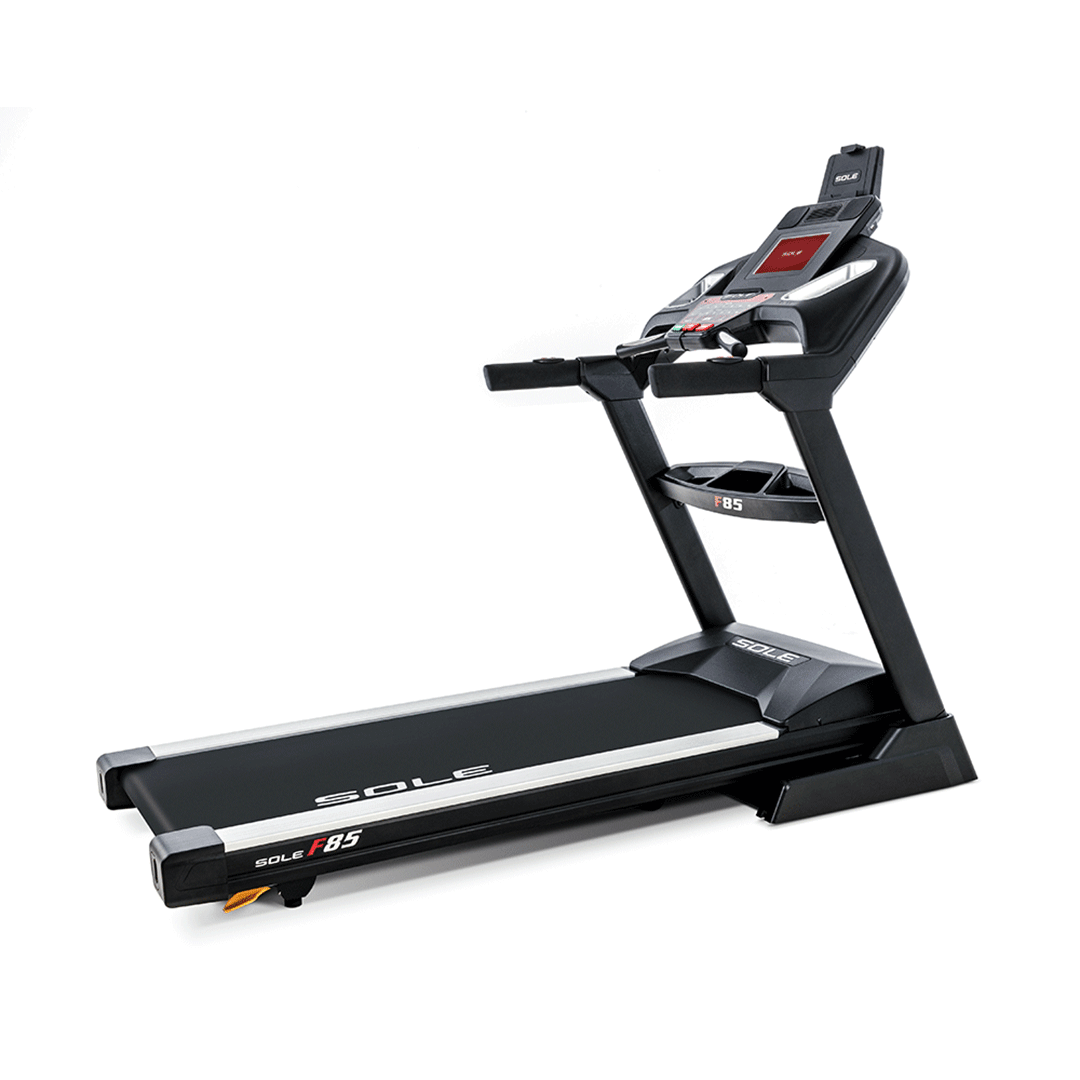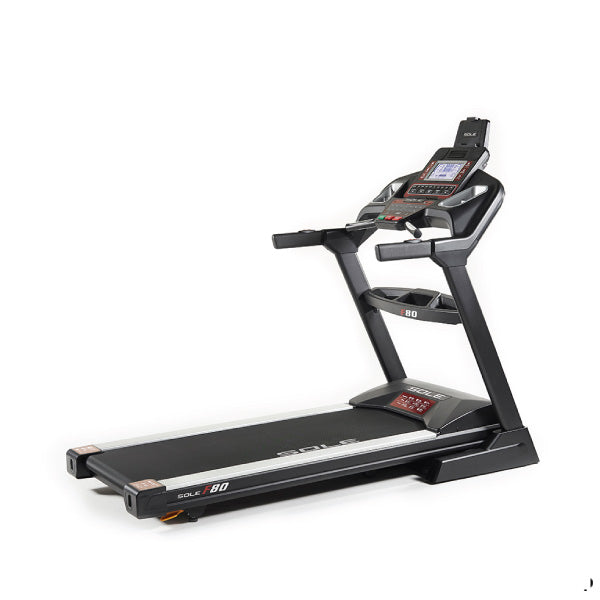 Sold out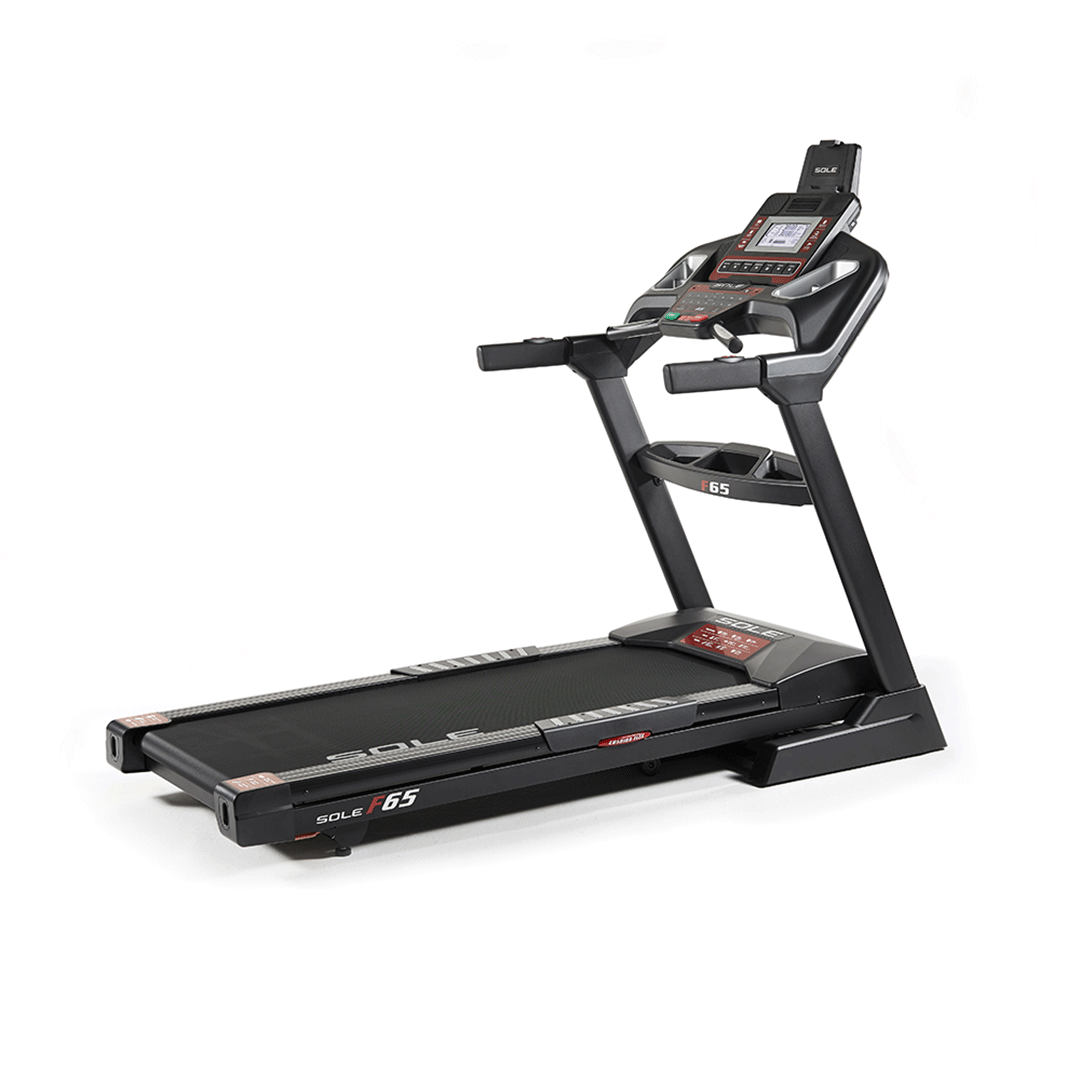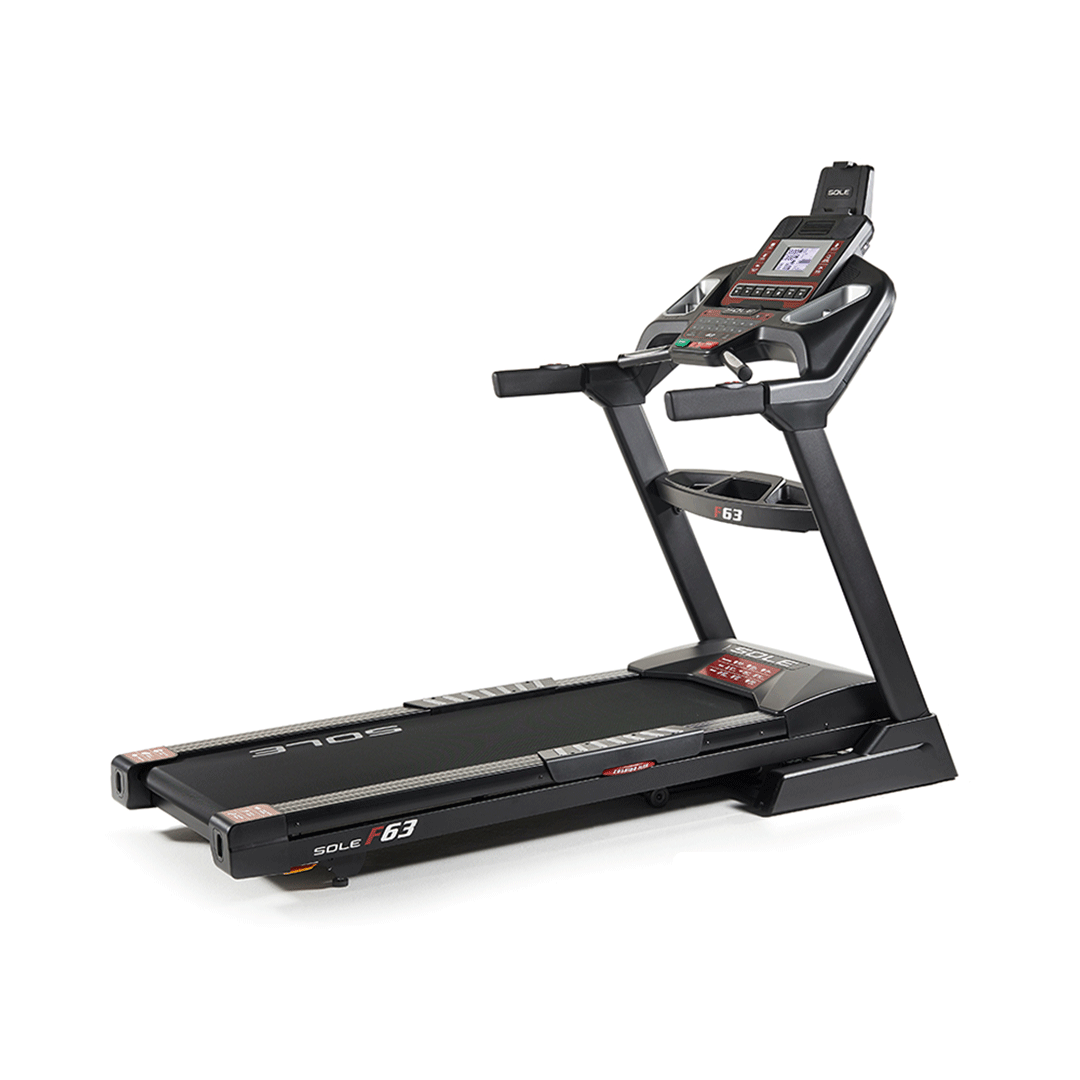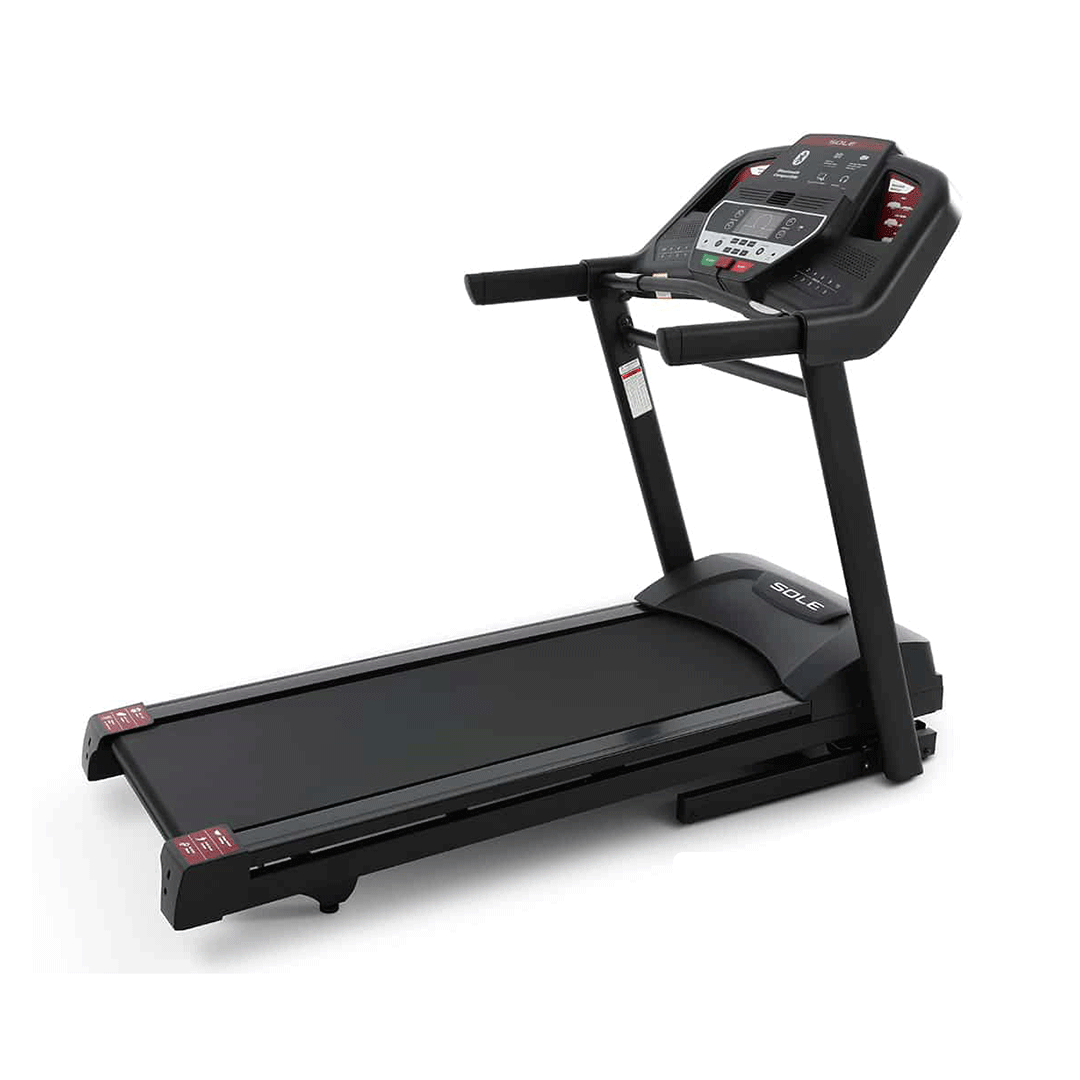 Sold out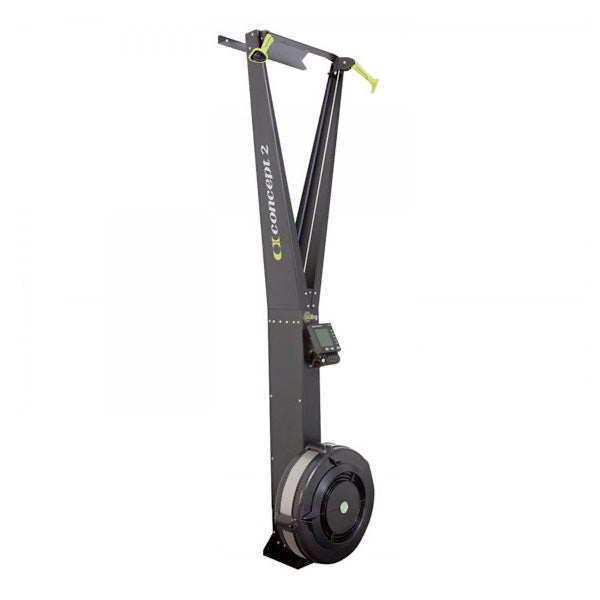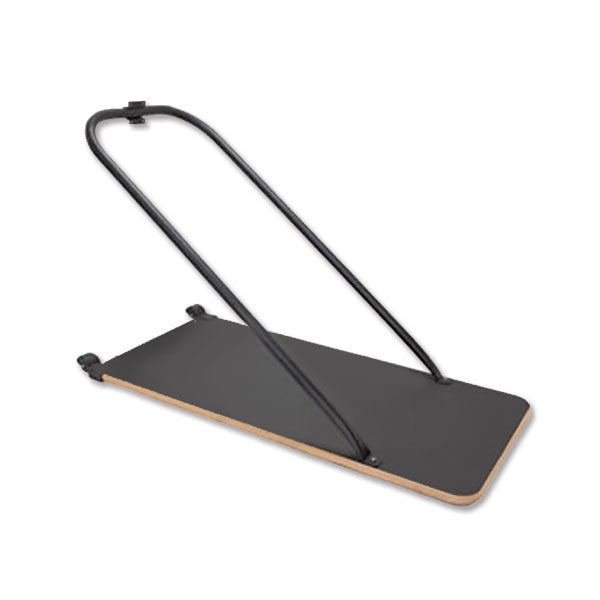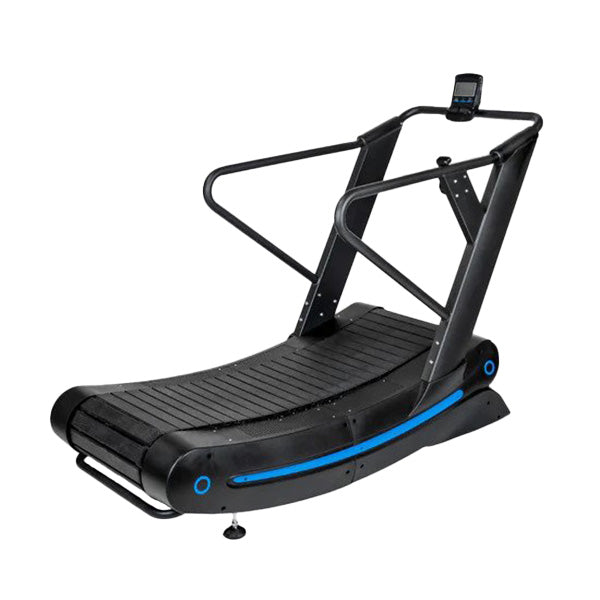 ELEGANT ECO-CONCIOUS CARDIO
SPORTSART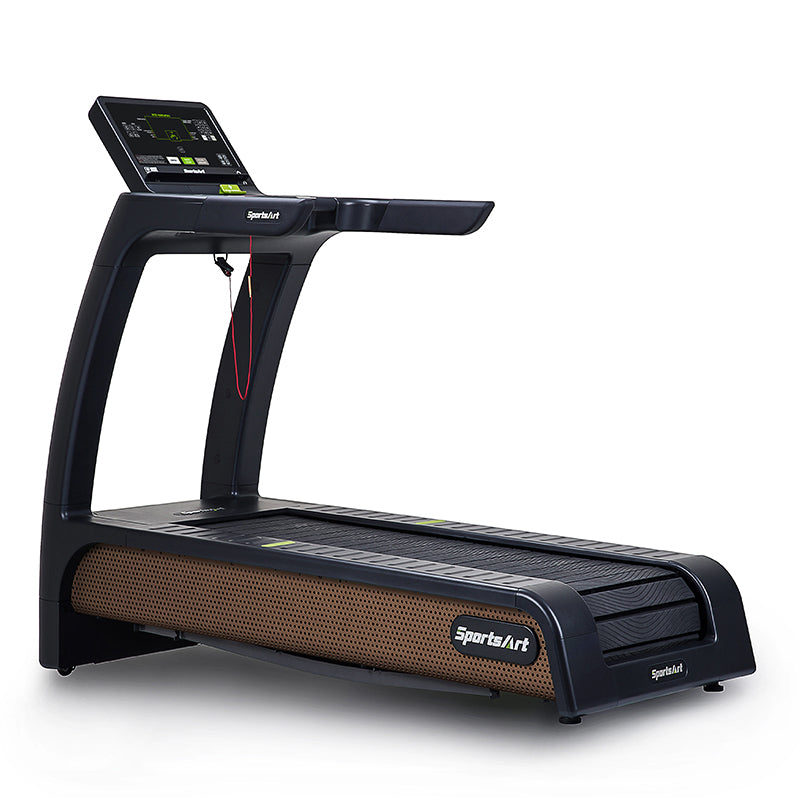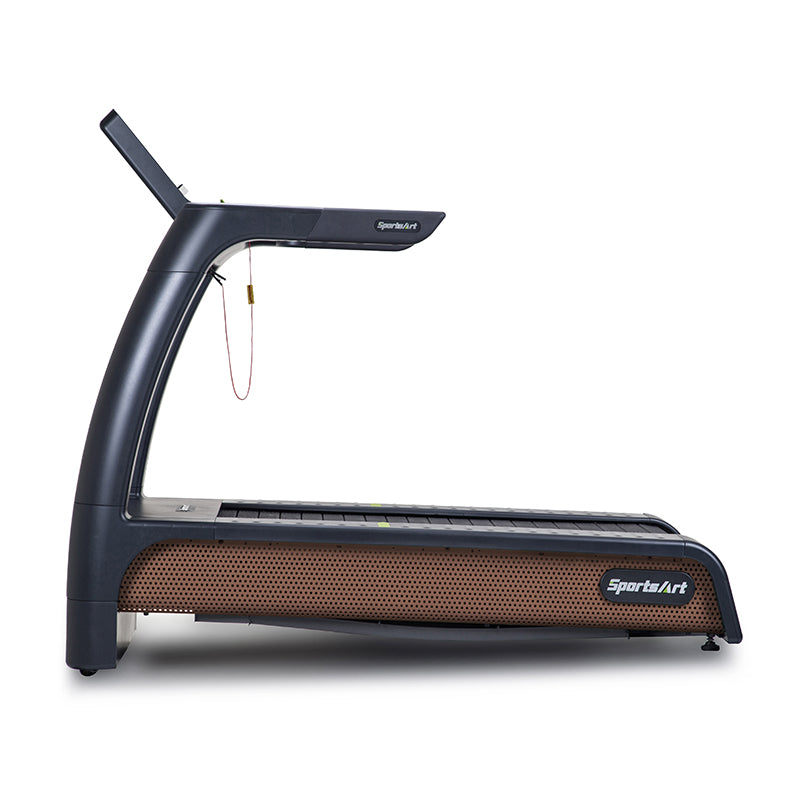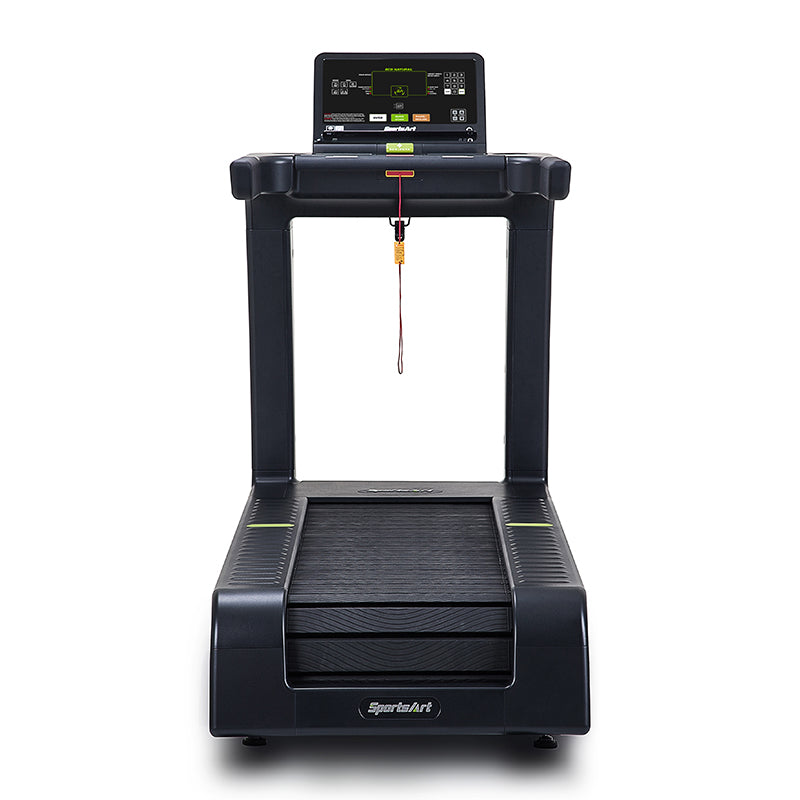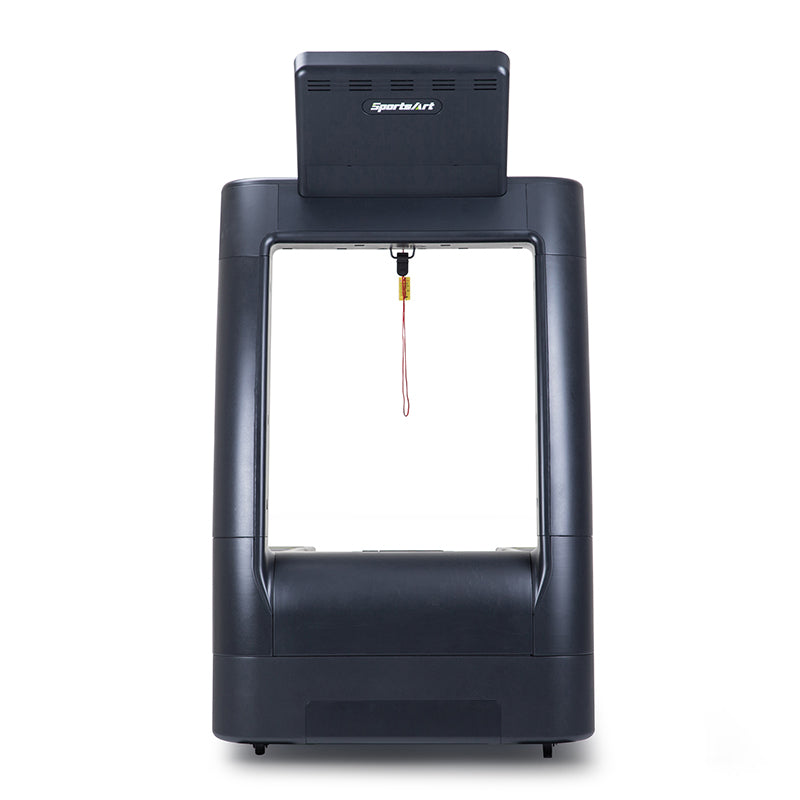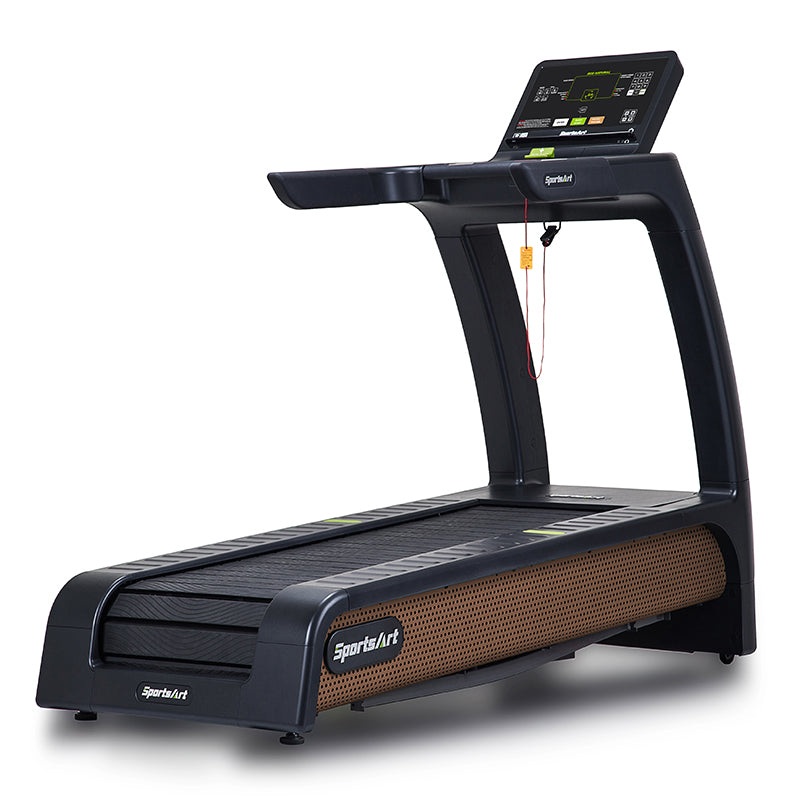 ---
Go ECO-NATURAL™ and save 100% on your energy bill

The SportsArt N685 treadmill is a non-motorised, completely self-powered treadmill that boasts a sleek design that combines supremely low friction and flat-slat belt to create an approachable unit that feels remarkably natural and comfortable. Utilising both mechanical and electrical braking systems the N685 allows walking, jogging, running, sprinting or sled pushing features that cater to a broad spectrum of users, from de-conditioned to elite athletes.

Features

- Non-motorised treadmill

- Low, fixed degree incline

- Generous 21 x 58 inch (53.3 x 147.3 cm) running surface

- Slatted belt design

- Sled-push mode

- Standard contact heart rate

- Headphone jack with built-in volume control (x2)

- Optional SA WELL+™ workout tracking function

- Numeric keypads

Specifications

- Weight: 528 lbs / 240 kg

- Dimensions: 84 x 35.4 x 65.3 in / 213 x 90 x 165.8 cm

- Running Area: 58 x 21 in / 147.32 x 53.34 cm

- Speed Range: 2–10 mph / 3.2–16 kph

- User Weight: 400 lbs / 180 kg

- Drive Motor: Non-motorized

- Read outs: Calories, Time, Distance, Cal/HR, Mets, Pace, Human Watts, Heart Rate, Your Speed, Target Speed, Resistance

- Goals: Time, Distance, Calories

- Workout mode: Run/Push

 

Warranty




- Frame: Lifetime

- Generator: Lifetime

- Parts: 5 years

- Wear items: 5 years

- Track Pad/12v Battery/Brake Pad: 2 years

- Labor: 3 years

- High wear items: 90 days
HIGH-PERFORMANCE CONDITIONING
AIR-BASED CARDIO
View all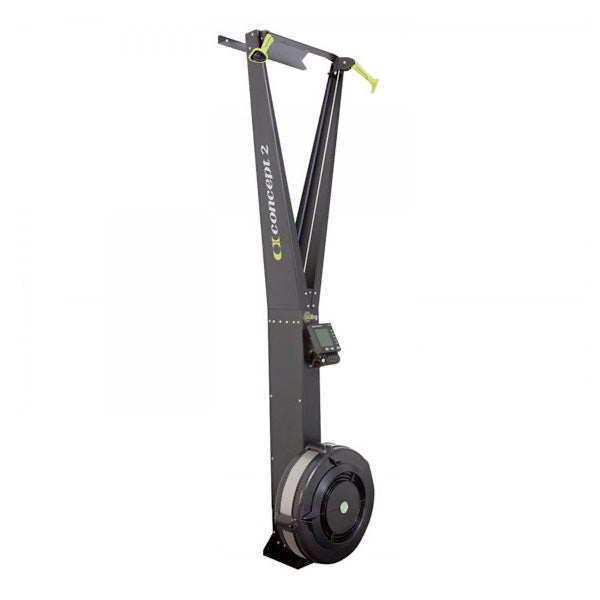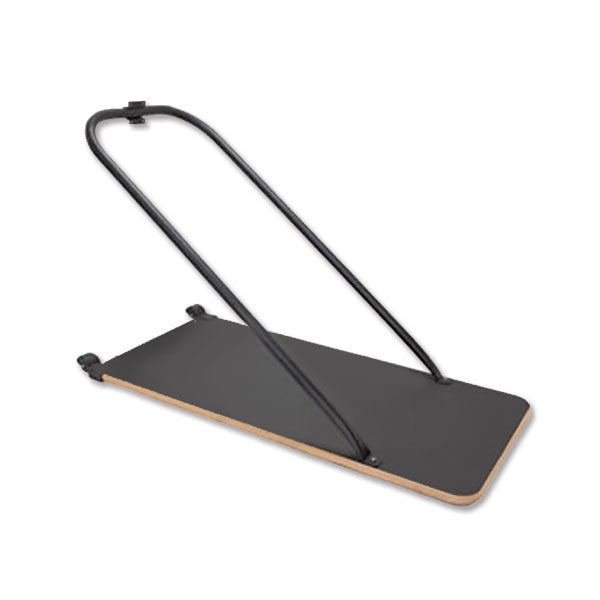 Sold out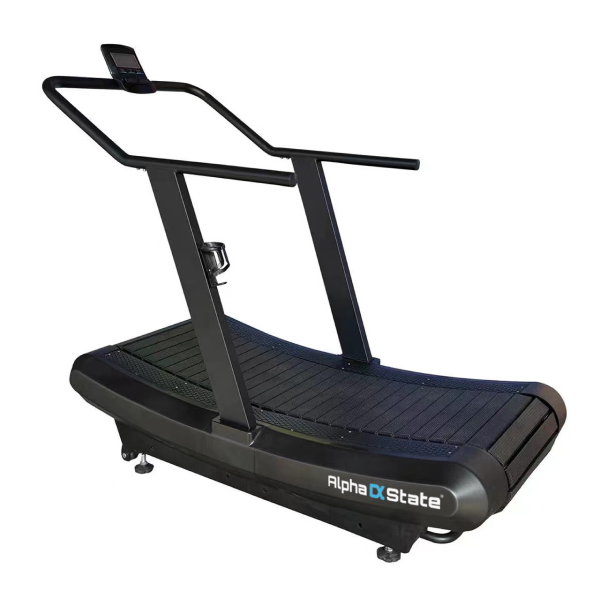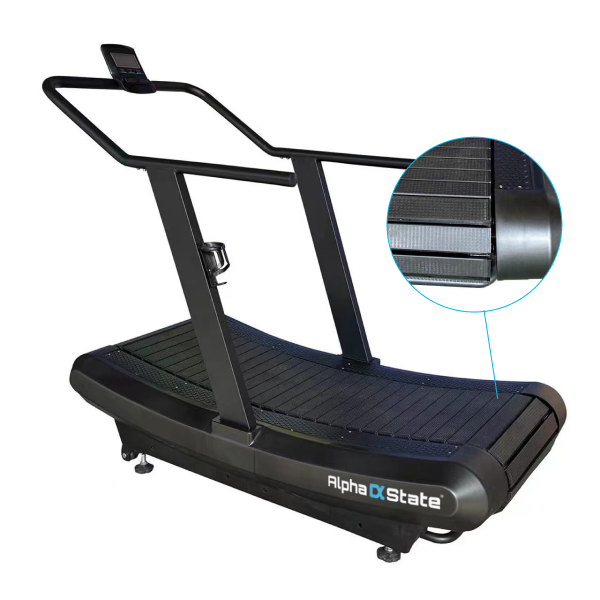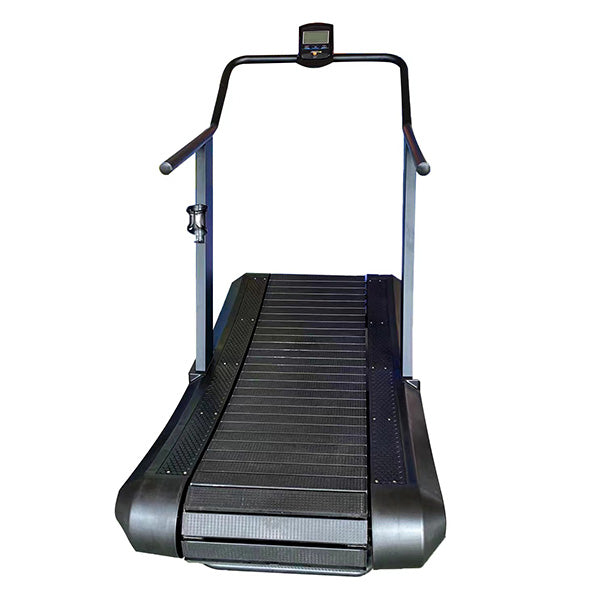 ---
AlphaState Non-motorized Treadmill

The Alphastate non-motorized treadmill is a self-propelled running machine. As the name suggests, the unit is propelled entirely by the user's own body weight rather than using an electric motor. This high-performing, air-based-cardio unit is perfectly built for aerobic and anaerobic training sessions. World-class design meets great price-point in this outstanding human powered speed treadmill.

Benefits 





No power source needed.

 S

et up anywhere in your home or facility, save on electricity and beat electricity outages.

More compact, more space.

 With no

 bulky motors included these units are simple and easy to store in smaller living spaces or in crowded commercial gyms.

Safe as houses.

 

Since the belt only moves when you move, there's less risk of the belt moving too quickly out of your control, causing you to slip off.

Serious work, serious workout.

 

 Your body uses more energy to propel the belt forward, meaning that you get a more intense workout in less time.

 One could look at up to 35% more calories burned than on a motorized treadmill.

You are in control.

 

With your body doing 100% of the work, you are in full control of your workout. If you feel like sprinting, simply run faster. If you want to slow down, slow down. Simple, but effective.

Specifications

 

Sports mode: 1-8 adjustments

Breaking mode: magnetic resistance adjustment

Running belt: Rubber + Aluminium Alloy Belt

Packing size: 1800*1000*560

Running belt size: 3600*480mm

Drive mod: Gravity driven

Speed limit range: 0-20km/h

Running belt: Rubber + Aluminium Alloy Belt

Running belt: Rubber + Aluminium Alloy Belt
Can you repair my treadmill?

We do not do gym equipment repairs. We exclusively maintain and service equipment sold by us that are still under warranty, or for which there is an SLA in place.
What cardio equipment do I need in a commercial gym?

Commercial gyms are spaces with a high user foot print. It is best to invest in robust, commercial-grade cardio machines that can endure the high volume of use. Moreover, it is imperative to provide enough cardio equipment so that users do not only have variety, but also do not have to wait for long periods before that can get their workout in. If you require any help planning your commercial gym project, please contact us here.
Do you offer cardio equipment for recovery and rehabilitation?

Recovery and rehabilitation exercises need to be low impact. For rehabilitation especially, cardio equipment should be accessible and allow trainers or therapists to easily work with their patients ro clients. Ellipticals and Exercise Bikes are perfect options for cardio equipment for recovery. IF you are looking for more specific rehabilitation exercise equipment, see our SportsArt Medical Line offering.
Can I buy Cardio Equipment That Does not use electricity?

In South Africa, as in the rest of Africa, the electricity grid is volatile. Can you keep your gym running when there are long breaks in grid-supplied electricity? The answer is yes! Air-based cardio units are affordable options to integrate equipment into your commercial, studio or home gym that does not rely on electricity to run. Moreover, we offer an array of energy efficient cardio options to purchase that are either more efficient or do not use electricity at all. Explore our Energy Efficient Cardio Equipment here.
Our customer support is available Monday to Friday: 8am-4:30pm.
Average answer time: 24h