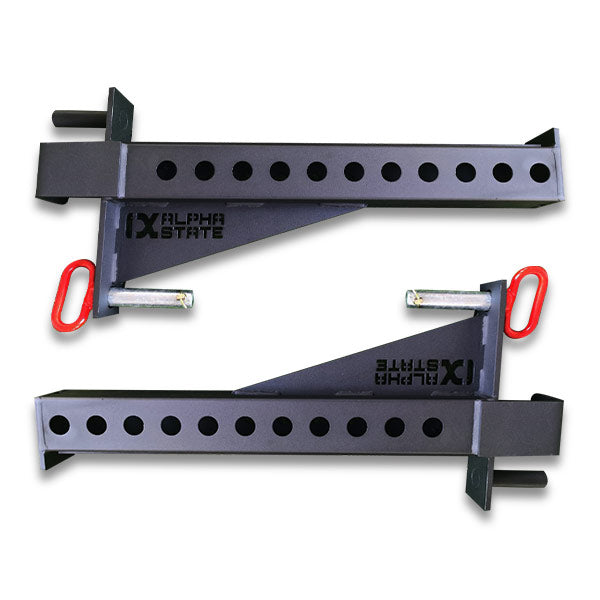 AlphaState Spotting Arms
AlphaState Spotting Arms

Reliable Spotter Arms offer you peace of mind when training with heavy weights on your own and easily adjust to scale in order to suit your desired height.

Our Spotter Arms are compatible with most uprights and squat stands and are fitted with a pin at the back and an extra hook to provide additional safety, preventing the arm from slipping out.

Our Spotter Arms are crafted from commercial grade steel with a thick plastic lining to protect your Olympic bar's knurling.