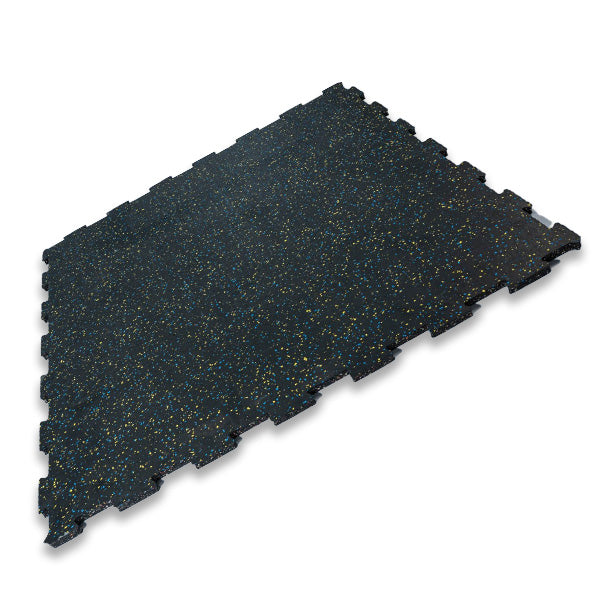 AlphaState Composite Interlocking Rubber Flooring
AlphaState High Density Rubber Flooring (15/20/25/30mm)

Pricing per square. Square size is 1m x 1m.

AlphaState Composite Interlocking gym flooring gives you the ultimate in performance, durability, and ease of installation for your home, garage, commercial or functional gym facility. 

These high quality interlocking rubber floor tiles create a seamless appearance, with excellent traction as well as noise and vibration reduction. The tiles fit seamlessly together and can be easily joined with any good adhesive. They are easy to clean and have minimal shedding from ware and tear.