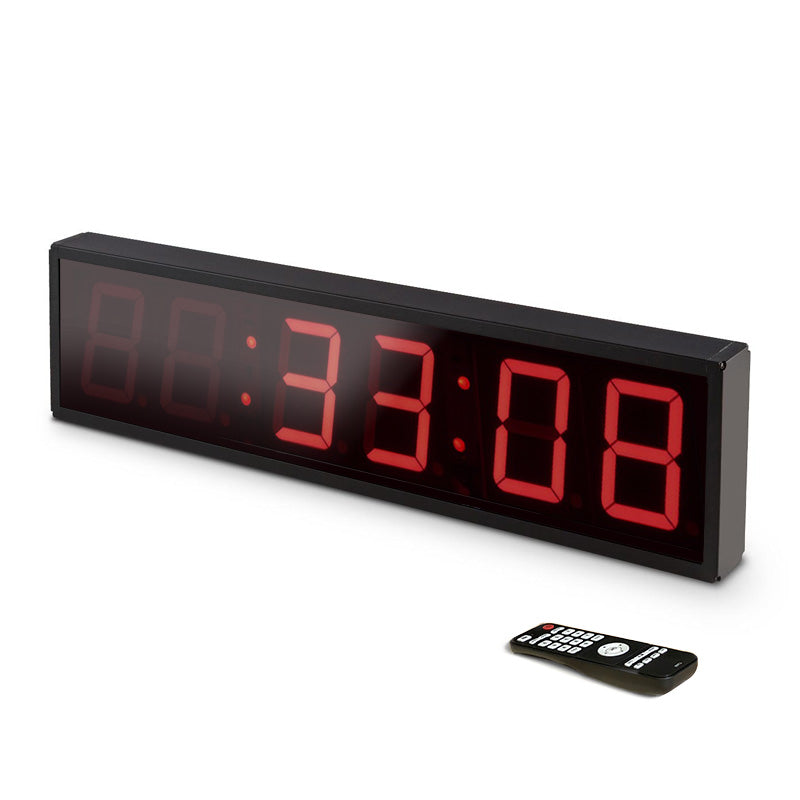 AlphaState Timer
AlphaState Timer

One of the most essential pieces for functional fitness facilities is a digital interval timer. This six digit Timer offers a high quality screen with the clarity, sharpness, contrast and brightness to see the 100mm-high numbers from hundreds of meters away. Unlike standard timers, the timer will maintain its display visibility in direct sunlight.

Functions include: a clock display; alternate timing for training; rest and cycle times; count-up; countdown; stop watch; "Fight Gone Bad"; "TABATA"; 15min, 10min and 5min countdowns; as well as custom program options.

The time is displayed in red, while the number of rounds and countdown are displayed in electric blue. The clock measures 720mm long, 160mm high and 40mm wide, and has wall-mounting brackets (included) for easy mounting. The remote control and instructions are included.