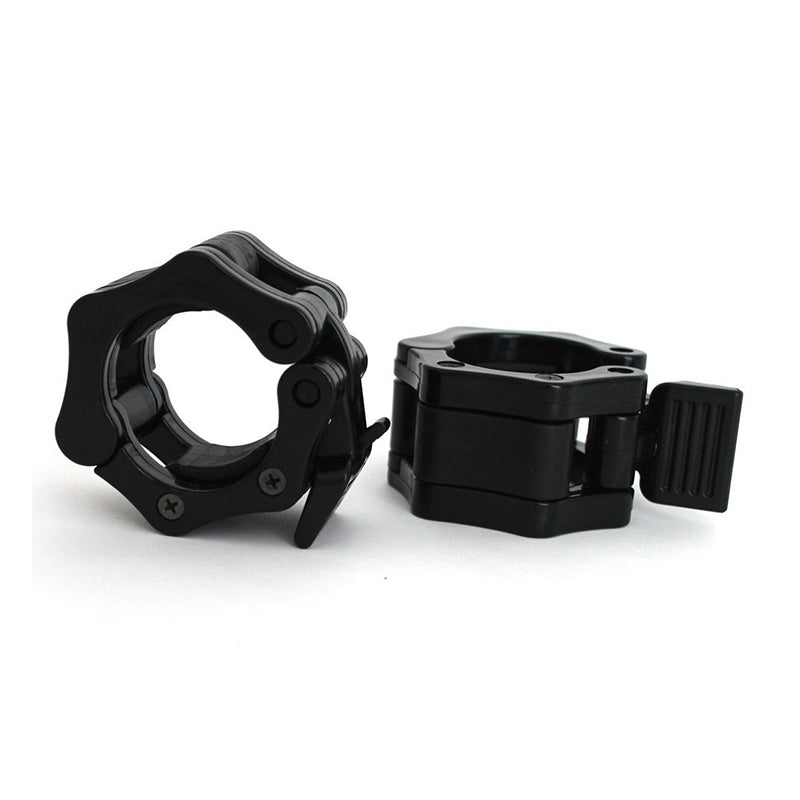 AlphaState Lock-Jaw Collars
Alphastate Lock-Jaw Collars

Alphastate Lock-jaw collars are durable, lightweight and easy-to-use collars for securing bumper plates to a barbell. A solid nylon resin core frame and injection moulded pressure pads make these collars near unbreakable. They fit all standard Olympic barbell sleeves with an easy-to-use single action latch. The permanent sprung snap-latch keeps these collars fastened to your bar, even throughout heavy workouts. These Lock-jaws are light-weight, durable, long-lasting, and by far the best quality collar on the market (sold in pairs).