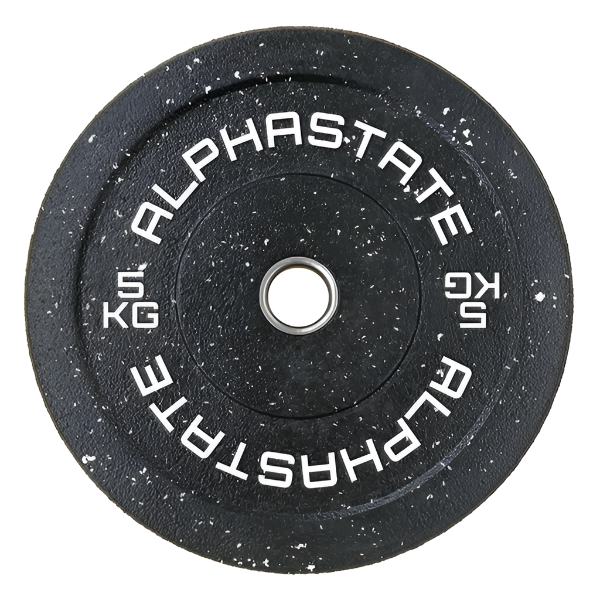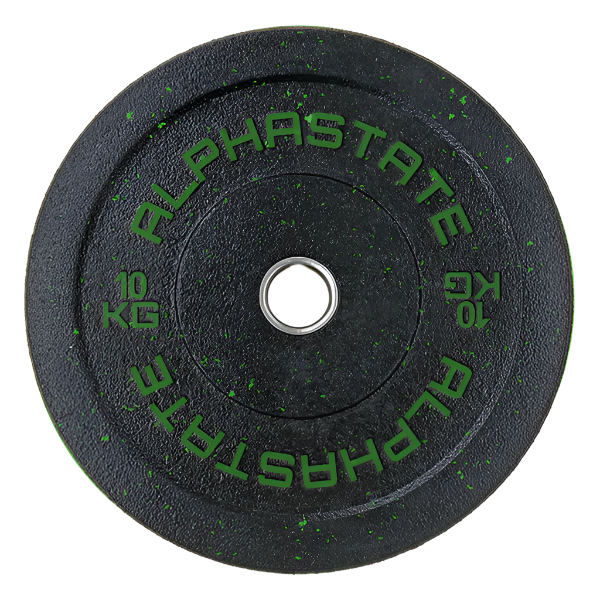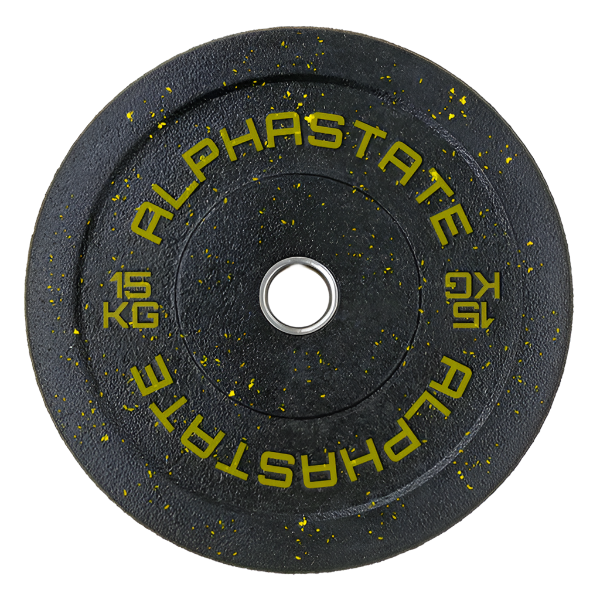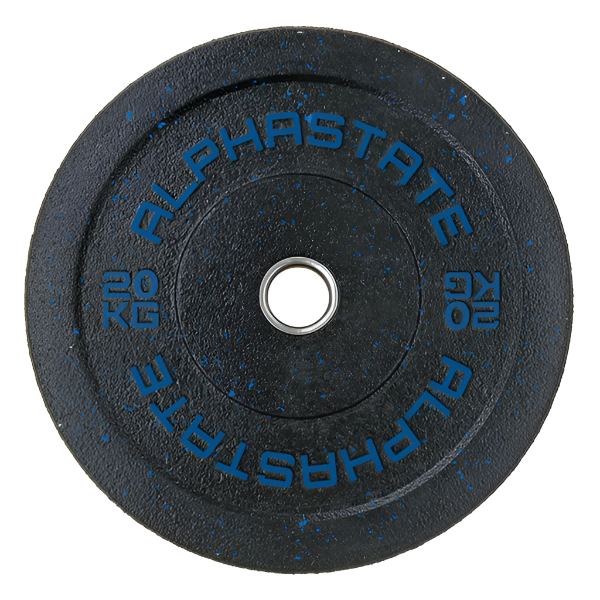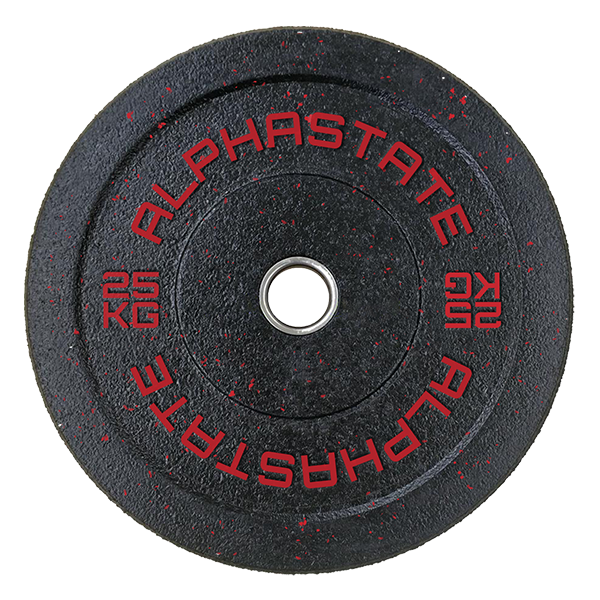 AlphaState Speckled Hi-Temp Bumper Plate Pairs
Speckled Hi-Temp Bumper Plates

Sold in Pairs

These Hi-temp Bumper Plates are just sick. They are manufactured from nearly indestructible recycled vulcanized rubber with a stainless steel insert. Coloured speckles in the rubber distinguish between different weight increments. These rubber bumpers really strong, perfect for high levels of use in functional fitness studios and CrossFit boxes.

Durable, flexible and with a grunge  look that will bring colour and style into your home or garage gyms. The high-quality recycled rubber is designed to stand up to daily abuse, making these bumper plates perfect for Olympic weightlifting, Powerlifting, cross training and high-rep barbell workouts.



These bumpers have a standard 450mm diameter and their low dead-bounce means that they are safe to drop over and over again. The low, quieter bounce, also means less wear and tear on your bumper plates, the Olympic bar, gym flooring or lifting platform. The durable stainless steel collar offers a snug fit and ensures minimal shift during use.