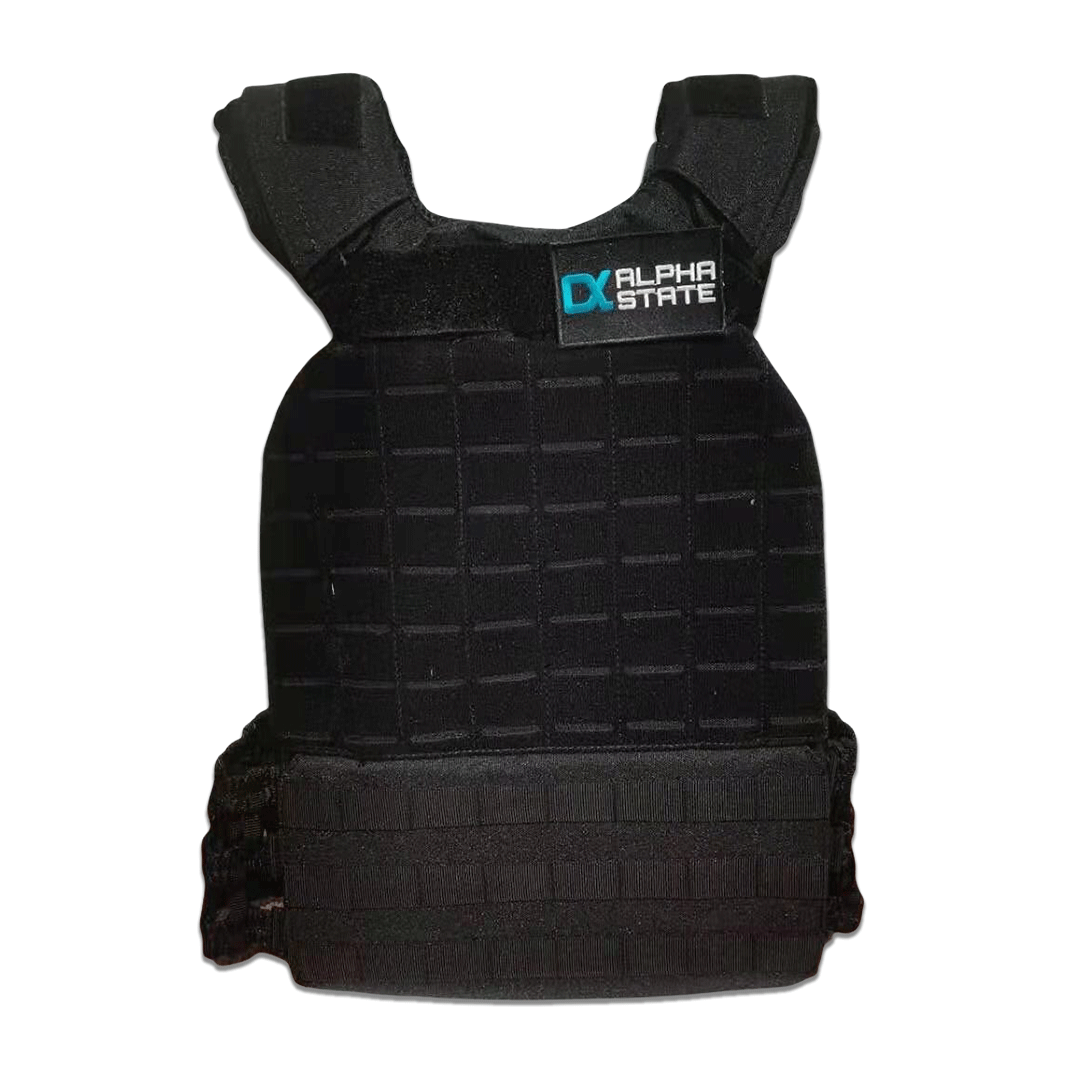 AlphaState Tactical Weight Vest 10kg
Tactical Weight Vest 10kg


The AlphaState Tactical Weight Vest is a comfortable weight vest that fits close to the body and offers easy adjustment. The vest gives you up to 10kg of weighted resistance with its laser cut steel-sheet inserts that can be added or removed to adjust the weight of the vest. The steel plates have a tapered top design for close body fitment and are secured within a triple internal closure so that they do not move under any sort of physical activity. The vest is padded on all internal components included chest padding, back padding and shoulder padding. The vest itself weighs 1.8kg unloaded and comes with 2x 4.15kg weight plates. Total combined weight of around 10kg +/- 300grams.