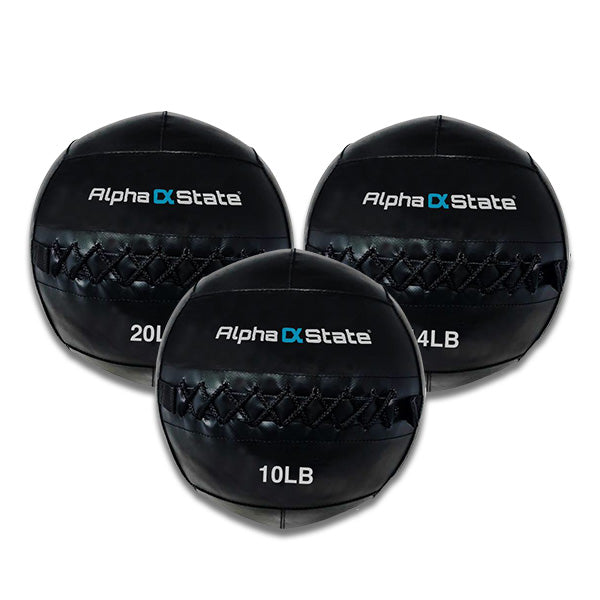 AlphaState Wall Ball Set
AlphaSate Wall Ball Set

Set includes: 1 x (10, 14, 20lb) balls.

The Wall Ball has been built to withstand high impact which occurs during repetitive wall target work or partner workout drills. The even weight distribution, and overall feel and reinforcement of all the seams and joints gives you a top-quality Wall Ball ball that will keep its shape and balance over time.