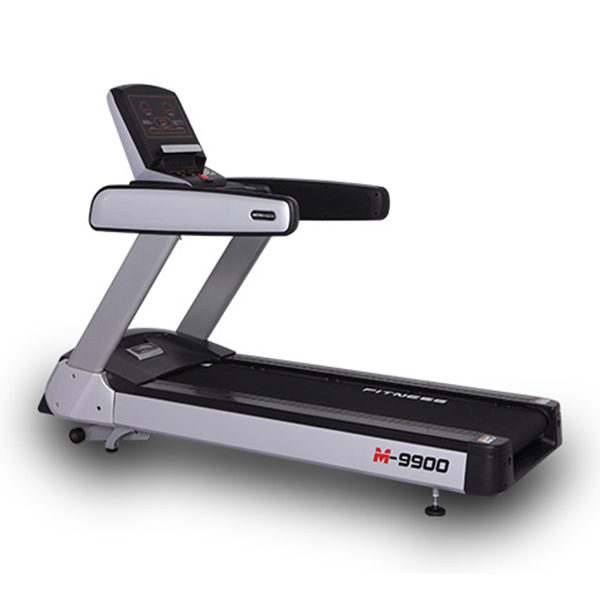 BenchMark Commercial Treadmill | Performance Line
Commercial Treadmill


Completely new design concept, smoother lines and rigorous craft, all these make the unit graceful, lively, perfectly combining beauty, exquisiteness and excellent workout experience. 

 

System Features 

Operating system: Android 4.2 Operating System
System Control Software: Custom software for treadmills.
Dual core 1.5G Hz processor chip (made in America); 1G memory card; 4G NANO FLASH.
High-performance capacitive touch screen and IPS all viewing angle LCD display screen I Rooting procedure monitoring; prompt after completing rooting; image missing alert.
Unique battery management system ensures that the system can work normally in emergencies such as power failure and quick start/shutdown and further improves safety and stability.
Multiple-level isolation protection for control board completely prevents interference to touch screen from static electricity.
Built-in WiFi module allows the UNTT

 

to connect to effective wireless network and get high-speed internet

 

Technical Features 

  

LCD capacitive touch screen (Samsung®Wide viewing angle screen) reaches the resolution 1368x768. I Video player: Support 720P HD video (AVI, RMVB, MP4, WMV, MPG, and MKV formats, etc.)
Audio player. Support audio formats MP3, WMA, etc.
Image displayer. Support image formats PNG, JPG , BMP, GIF, etc.
App installation Various Andriod apps can be installed.
Language: Built-in languages include Chinese and English.
H-Fi stereophonic Sound System: A 3.5mm Earphone Jack
Built-in USB HOST port supports USB disk and SD card.
Mobile phone charging is available.
DVD function: Support external video, DVD files display and digital set-top box.