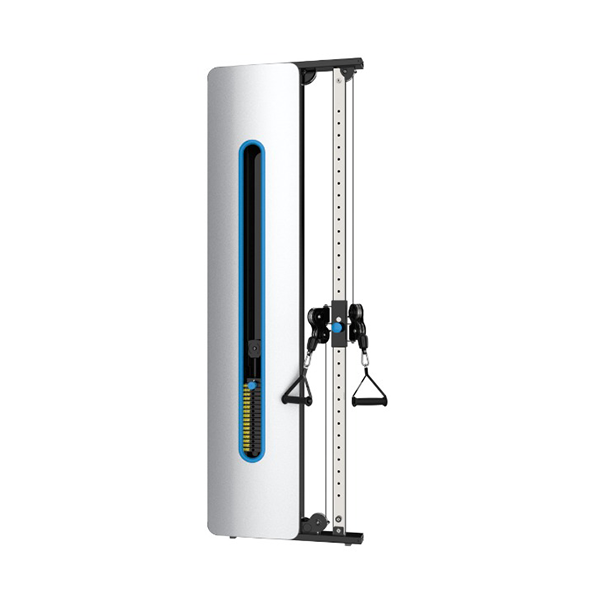 BenchMark Wall-mounted Multi-trainer - Performance Line
The Benchmark Performance Line is the ultimate choice for commercial gyms committed to offering performance-focused strength training equipment. The family of free-weight and selectorized pieces perfectly balances sleek design with affordability, durability and functionality.

The Benchmark Performance Line Wall-mounted Multi-trainer is the perfect space-saving solution for any home gym or commercial fitness facility.

This innovative piece of equipment is mounted to the wall, freeing up valuable floor space while still offering a wide range of strength training capabilities. The adjustable cable height and multiple attachment options make it easy to target specific muscle groups, and the durable steel construction and non-slip grips ensure maximum stability during even the most intense workouts. The compact design makes it an ideal choice for those with limited space, while the wall-mounted feature eliminates the need for additional floor support.

Whether you're a beginner or a seasoned athlete, the Benchmark Performance Line Wall-mounted Multi-trainer has everything you need for a full-body workout in a single, small package.