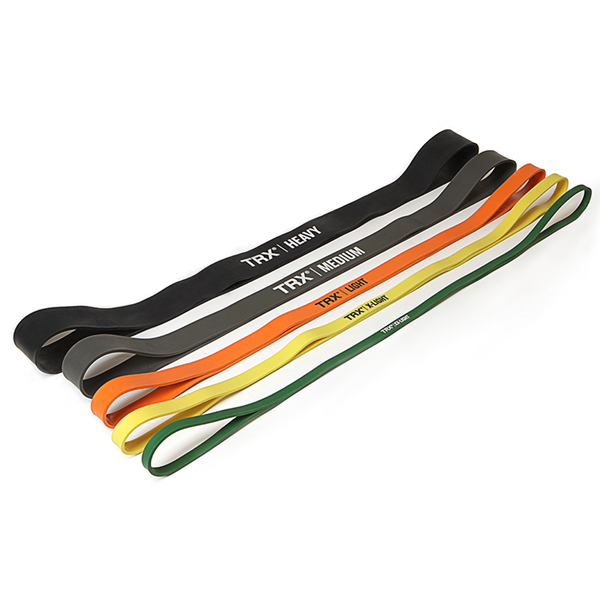 TRX® Strength Bands
TRX® Strength Bands

Full-length bands for full-body training on the go. Featuring lightweight resistance, these stretchy bands from TRX® are the ultimate tool for adding in extra resistance without any impact. Add a little resistance to your sports rehabilitation or make a training move more manageable, like looping it around a bar for some pull-up assistance. Use it post-workout to aid with stretching. The options are endless.


Product specifications

Available individually or as a set of six (6) with levels of resistance from 5lbs - 150lbs.
Blue:  5lb-15lb
Green: 15lb-30lb
Yellow: 25lb-50lb
Orange: 35lb-70lb
Grey: 45lb-110lb
Black: 60lb-150lb
79.5" circumference
Durable construction that can handle the toughest workouts
TRX Bandit can be used with the following TRX Strength Bands: 5-15lb, 15-30lb, 25-50lb, 35-70lb
NOTE: This product contains natural rubber latex which may cause allergic reactions.